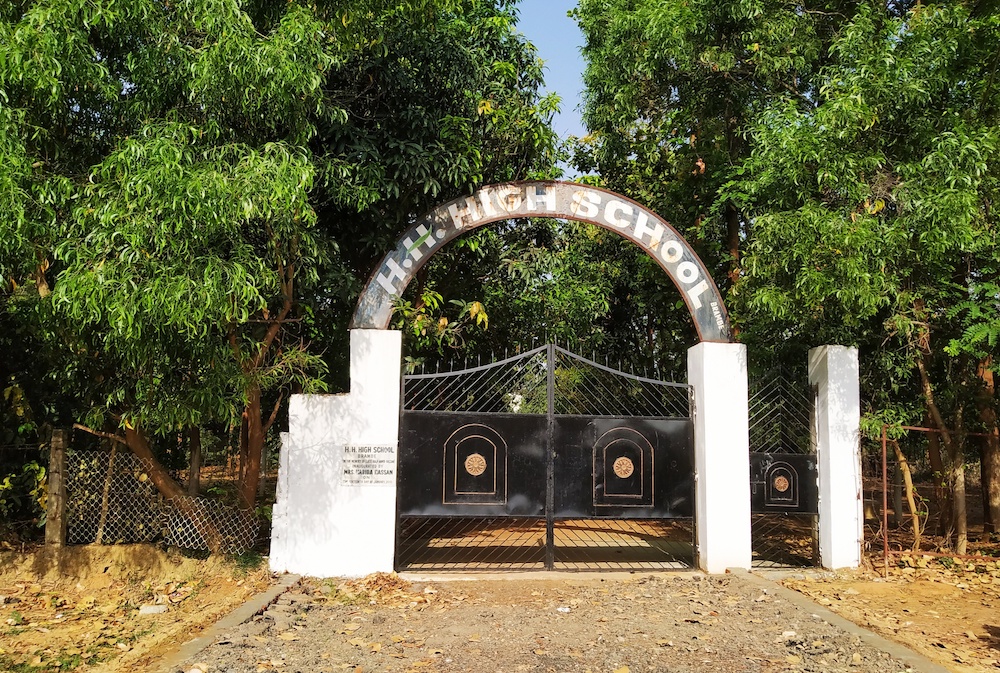 30 May

The Chronicles of Village Life – Part 1

April 6th, 2019 was when I boarded a flight to Ranchi – a town I had only heard about until then. I was setting out for a new teaching assignment with a non-profit school, and I had absolutely zero idea about what to expect.

I spoke about what it was that inspired me to take such a huge decision here.

Urged by friends, I decided to write about my varied experiences that I survive on an everyday basis. This post written almost a month ago was the first one. There are several of these coming ahead, so I can share my journey and experiences with you. Do join me in this adventure that I hope will prove to be as enriching and life-changing as I envision it to be.
---
April 27th, 2019
Today marks the completion of exactly 3 weeks since I moved to Jharkand.
I clearly remember the first day I'd come here – obviously, since it wasn't so long ago.
A sense of trepidation combined with excitement had filled my heart. It was, after all, a huge decision – to move away to an unknown place I hadn't ever visited. Huge, not just in terms of distance from home but also in terms of the magnitude of the choice I had made.
It wasn't Bangalore or Chennai or Kolkatta I was moving to. Come to think of it, it wasn't even a tier II city like Jaipur or Agra. This was a village in Jharkand. That itself created a multitude of images in my mind – enough to deter any normal person or at least urge them to think twice.
Today, a friend who had moved to Ranchi some time ago visited me and after seeing the place, said, 'This isn't a village. It is easily a suburban region close to the main city of Ranchi.' That well may be so but at that time I couldn't have known that. And the images I had conjured up in mind weren't very reassuring.
I still don't know why I made the move – why I took the plunge of moving to an unknown place in a far off location that I was clueless about. Maybe, it was the desire to do something crazy. Maybe, it was the inclination to bring about some kind of change – whatever that meant or required me to do. Possibly, it was the need to get away from the frenetic pace and the pollution of Delhi.
Either way, here I am on a Saturday afternoon, revelling in the after-effects of a visit from this friend and her family. For a few minutes, cackles of laughter and incessant crying of an infant were the only sounds that could be heard from my spartanly furnished room.
As I look back on my journey of the past almost month, I can't help but smile at all the challenges I've overcome and all the moments of joy I've experienced.
Frequent power failures, insect attacks, limited internet access and ongoing battles with numerous other challenges that cropped up every other day. Being away from home – even though I have lived away from home, this was completely different – was tough too. I was too entrenched in my comfort zone to be open to a living situation like this.
From considering this a daunting task to actually being able to do it day in and day out – that too for three weeks – is no less than a miracle for me.
It's a journey of personal growth – one that tells me I am made of stronger stuff than I had first thought. It's also an immense personal achievement because I've finally begun to believe in the efforts I am putting in. The results will take a long time to become evident but the evidence that the efforts are worth it is there.
The story reading sessions, the English language classes, workshops and interactions with expert and industry leaders, have all begun to take shape. It fills me with hope and excitement. And a sense of satisfaction that what I've set out to achieve isn't that far away from fruition.
Sure, the journey is long but I'm here to stay.
And as my friend later said: 'It's a great job-teaching. Living amidst nature. In such a calm environment. Loads and loads of time to read and write. What more could one want from life? Sometime, money isn't everything. Some experiences are worth a thousand dimes.'
Indeed! Money isn't everything and some experiences are worth more than all the money put together. For my friend from Delhi to visit me and tell me this was a huge validation of my decision and also the highlight of my journey so far.
---
What's the most daring thing you've done in your life? What are your opinions on my whimsical decision? Do share your thoughts and comments via the comment section below.