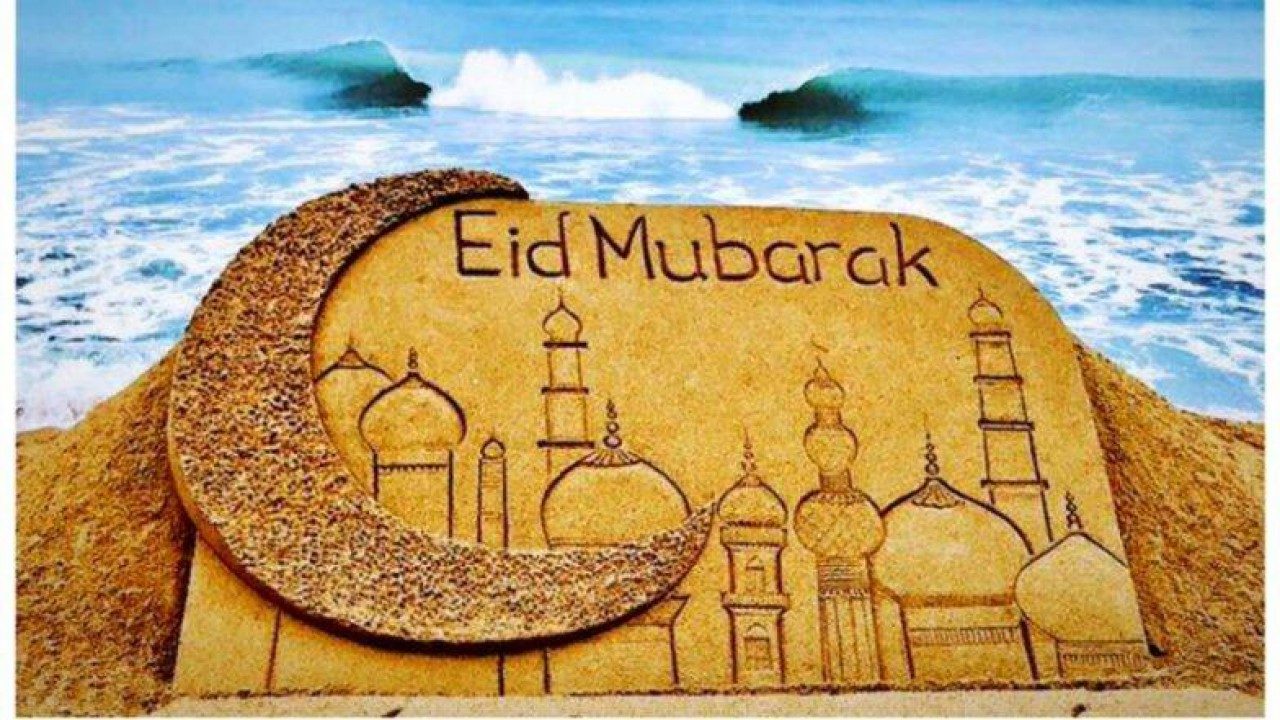 05 Jun

The Chronicles of Village Life: Celebrating Eid

June 5th, 2019

Today marks the end of the month long fasting for Muslims called Ramzan or Ramadan, the festival of Eid. No, I am not very familiar with the tenets of Islam. (And, in all honesty, I am just as ignorant about most things Hinduism too. The only time I actually dug deeper into the religion I most closely associate myself with is when I was researching for my next book.)

I don't have a bucket list. But I do have a list of things I'd love to do, if I ever got a chance.

Visiting Jama Masjid on Eid is somewhere on that list. It wasn't to know more about Islam, just as meeting Santa Claus isn't about exploring Christianity. It was about experiencing the unfamiliar, about appreciating another religion just as much as one's own.

Growing up, by some strange twist of fate, I never had Muslim friends. I studied in a convent and had a close group of friends who were all Christian. The only introduction to Islam was from a distant – watching batch-mates and colleagues as they disappeared in the middle of a working day for prayers every Friday or refused to eat anything the whole day during a certain month of the year.

Islam was largely something I was ignorant about and whatever little I knew was from Bollywood films where a bunch of kohl-eyed, kurta clad men flex their biceps and wiggle their waists while they chorus 'Eid Mubarak!' The jubilation is infectious and we viewers hummed in unison. But unfortunately, this does nothing to dispel the stereotypes and the misconceptions that abound about Muslims, or in fact, about the festival too.

My only verified information about Ramadan till now was that all cafes and restaurants remain closed in Dubai and even non-Muslims aren't allowed to eat in public. Fortunately, I didn't stay in Dubai long enough to be subjected to such 'torture' of not being able to eat or drink outdoors for a whole month.

However, what I couldn't experience even from a distance I got to witness up close. This past month, throughout the month of Ramzan, I was able to appreciate the festival for the sentiments and beliefs it is about.

An interview of author Nazia Erum (which, being the official camera person, I had the privilege of watching in person) was a wake up call for me. Her statement 'Every year, I am asked, which Eid is this?' made me feel guilty. 'I never ask what is Holi and what is Diwali,' she said, causing me to hang my head in shame, albeit silently and secretly, even as I stood behind the camera, trying to look busy tinkering with the camera controls.

Yes, I had no idea which Eid is which, and why are their two Eids. I didn't know why the month-long fast is observed. I had never bothered to know more than the names of two Eids – Id-ul-fitr and Bakr-id. It wasn't about being too busy, but, in fact, more so about not caring enough.

This past month, each day, I've made an attempt to understand Islam a little bit more. And it goes well beyond responding with a Waale-kum-assalam! (In all honesty, I still end up saying Namastey or Hello, out of habit.)

What I hadn't known till now was more than compensated for by experiencing it first-hand.

Each day, they end their fast with a meal called 'iftar', which consists of a few delicacies and the mandatory dates.

I'd been seeing pics of all the inter-faith Iftar parties being hosted by Nazia back home in Delhi, and I was experiencing a major bout of FOMO while being in Ranchi. All those incredible people to meet and make friends with, all those delicious dishes to sample and savour, and all those wonderful conversations with people – all of which I was missing out on.

Truth is FOMO is a hoax of gigantic proportions. It makes you crave for something you don't have while missing out on what you really do have right in front of you. Here was me, relishing tasty treats in the company of my host family in Brambe. Sipping on cool Roohafza, munching on pakodas and samosas – all the while scrolling through my Facebook feed, wishing I was a part of the inter-faith iftar party.

It took me a week before the big realization dawned on me. I was part of such an inter-faith party myself!

I, a Hindu, had been welcomed into a Muslim home to join them as they broke their fast each day.
I, who had eaten to my heart's fill at breakfast, and again at lunch, and was already famished by evening, was sitting with them as they partook their first meal of the day.

For me, it was nothing more than an evening snack. For them, it was nothing less than Allah's blessing.

I was already following a self-imposed rule of not eating until they had all taken a first bite. After the big realization of this being my own small inter-faith iftar party, I began to appreciate it more.

But another such huge moment of revelation came much later in the month. It was an experience I am not likely to forget easily.

I was sitting at the table, with the elderly couple–my hosts, who happen to be the founders of the school that I have joined–whom I address as Uncle and Aunty, sitting across from me. The table had been laid out in a buffet style and we all had our plates piled up with the delicacies that had been prepared. Uncle and Aunty began saying their pre-iftar prayers–their eyes closed, their murmurs barely audible. I sat there, watching them, waiting patiently. I wasn't that hungry, at least no more than them. It was then, while watching them, that a strange feeling washed over me. It was a moment when I felt immense peace and calm. I felt one with God. I felt as if someone was watching over us that very moment–hearing and heeding the prayers being sent to Him. It was a moment when everything in the world retreated to the background for one second. It left me with an inexplicable feeling that at this moment everything was right with the world.

The prayers ended and we dug in with gusto.

Today, on the occasion of Eid, I remember how I've always wanted to celebrate the festival but never got an opportunity. I remember that day, when I felt that strange peace envelop me as I watched my hosts say their prayers. I began valuing being part of an inter-faith Iftar party, each day.

Today, I truly appreciate the food I have on the table, the people I have around me to take care of me in an unknown village, the family and friends I have back home, and the love that surrounds us all.

I don't consider myself as remotely religious, identifying myself as an agnostic, and seeking refuge in identifying myself as spiritual instead, even as I take special joy in celebrating major festivals from different religions.

And that's when yet another big realization dawns on me.

Being part of an inter-faith iftar, or wanting to know more about another religion, isn't about understanding their different traditions and customs but about celebrating the similarities about all religions instead. It's about learning tolerance, perseverance, self-control, and about spreading love and joy-something integral to being human, irrespective of the God you pray to.

This Eid let us remember nothing else but love and joy, and make a conscious effort to spread it all around.

May Allah shower his love and blessings on you. Eid Mubarak!
---
Featured Image Courtesy Sudarsan Pattnaik's Twitter Account