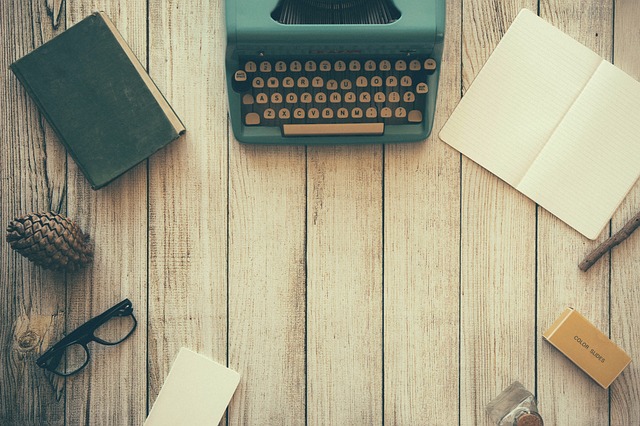 13 Jan

Am I a 'Writer'?

Reading is a dying art, he said.

Really? Then why does it seem that every other person I come across is an aspiring writer? Is it that the right to freedom of expression, otherwise so suppressed, can only be exercised through writing? If everyone only writes, who will be left to read?

They say to be a good writer, one needs to read. Read. Read. Read. Write. Write. Write.

Am I a good writer? So far, my readers have told me I am. I do believe them. Nonetheless, self-doubts often plague me; especially, when I sit in front of my computer and stare at the blank screen, willing for words to flow – only they don't.

Something similar happened to me today during the first class of a Creative Writing course I have signed up for. Soon after the introductions, the topic for the day was announced – Opening Lines.

We discussed various opening lines from numerous famous novels. Then as an exercise, we were asked to write one ourselves.

The assignment was to write an opening line on one of the three situations given to us –
A man or woman with a broken heart
A child who hates school
Someone who is a compulsive liar.
That one was an easy choice, I thought. Since I am a terrible liar the third option was definitely not my choice.
A man or woman with a broken heart? Love? Romance? Wait, haven't I already written about a man with a broken heart. Ha! Assignment completed, I thought triumphantly.
I looked up and saw the others huddled over their papers, writing furiously. A familiar scene, I thought wryly. My mind raced back to the time of my final exams when I would look around at students sitting on adjoining desks and stare at their pens flying across the answer sheets. Only this wasn't school. And I wasn't an intimidated student anymore. I was a grown-up woman, who took on challenges like she took to shopping.
Thus, my next thought was – since I am taking this class, why not do it right? Challenge myself and learn something new. This obviously meant choosing something that hadn't been attempted before.
That left me with only one option to write about – a child who hates school.
I tilted my head as I reminisced about my school days. Nah, I didn't hate school. Sure, I was a weak student but that was only during the last two years of my school, when academics bore their weight on me. Even so, I didn't truly hate school. It was only the exams and tests that I detested. Those were the only days I would pray. I would turn to God and ask, no beg for his assistance. I would plead for a ground-breaking earthquake. I would prefer though if God let it happen at night. I clarified as much with Him because that is when it would be empty; thereby leaving only the building as a casualty to the attack.
It had to be that or torrential rains, again limited to the periphery of my school. That way the authorities would cancel the exams and declare it a holiday.
Of course, none of that ever happened.
But this wasn't my story. And this wasn't an autobiography. The real challenge would be to conjure up fictional characters and write a story about them, I reasoned. That meant, writing about a situation I had hadn't lived through or created myself.
That was the real test, wasn't it? Except that I failed miserably.
I stared at the blank paper in front of me. An opening line about a child who hates school but wasn't me, I reminded myself.
No words flowed forth. I looked around at the others writing away furiously. Just as I felt transported back in time, a painful realization dawned upon me.
I am not a writer. I can't write. I had been fooling myself thinking I could write. I had been in a bubble and the bubble had just burst.
I took a deep breath and tried to come up with a name. Ayesha. What about her, I thought.
"Nothing! She is just a child, who hates school", my alter ego told me.
I wrote Ayesha on the paper, and my pen slowly traversed the paper. I watched as some strange power took control of my hand dragging it across the paper, spilling words onto the white sheet.
We were to write a 100-words for the assignment. Just the opening paragraph, our instructor had said.
2 hours later, on my way home, my thoughts were still racing; as words flowed forth in an endless stream.
I am a writer, I told myself and smiled happily.
But reading is dying, he had said. I frowned as I recalled the words of my instructor.
Very well then I shall keep it alive, I promised myself. They say to be a good writer, one needs to read. Read. Read. Read. Write. Write. Write.
So much to do, so little time, I thought as I bounded up the steps hurrying to transfer my thoughts into words.
---
Special Thanks to Rashmi and Visakha for their suggestions and inputs.