18 Jun

A Conversation with Anurag Anand

Is the cocoon of safety we build around ourselves really as secure as we think it to be? Are all tragedies a result of an unfair hand dealt by fate?

This is the premise of Anurag Anand's latest novel – a crime thriller fiction, To Hell and Back: Not all Tragedies are Orchestrated by Fate, published by Readomania. 

Reading the novel was quite a thrilling ride. I immediately wanted to pick the author's brains to know what went into writing the book and what's next from his pen. Luckily, the opportunity presented itself soon enough.

Here's what transpired during the conversation with Anurag Anand on reading, writing, and the publishing industry.
---
Q. Firstly, heartiest congratulations on the success of To Hell and Back. It is a thrilling read. How did you develop such an intriguing concept? We would like to know the whole backstory of how the book came to be what it is today.
Anurag: Thank you! To Hell and Back is my maiden crime fiction venture. While evaluating different story ideas, I was clear that this needed to be a plot that not just thrills readers, but also forces them to think. In short, I was looking for a thriller with a message. And this is when the newspapers came to my rescue.
We read and hear about gruesome crimes being committed all around us – rapes, incidents of road rage violence, murders and other similar depravities. And yet there is a false sense of security that we like to envelop ourselves in. We take a third person's view of these happenings and believe that we or our loved ones can never be at the receiving end of such brutalities. This mirage, however, lasts only till our fate decides to take one wrong turn.
As for the story thereafter, it was only about creating realistic characters and weaving them into a world that was just as real. The rest, as they say, is history.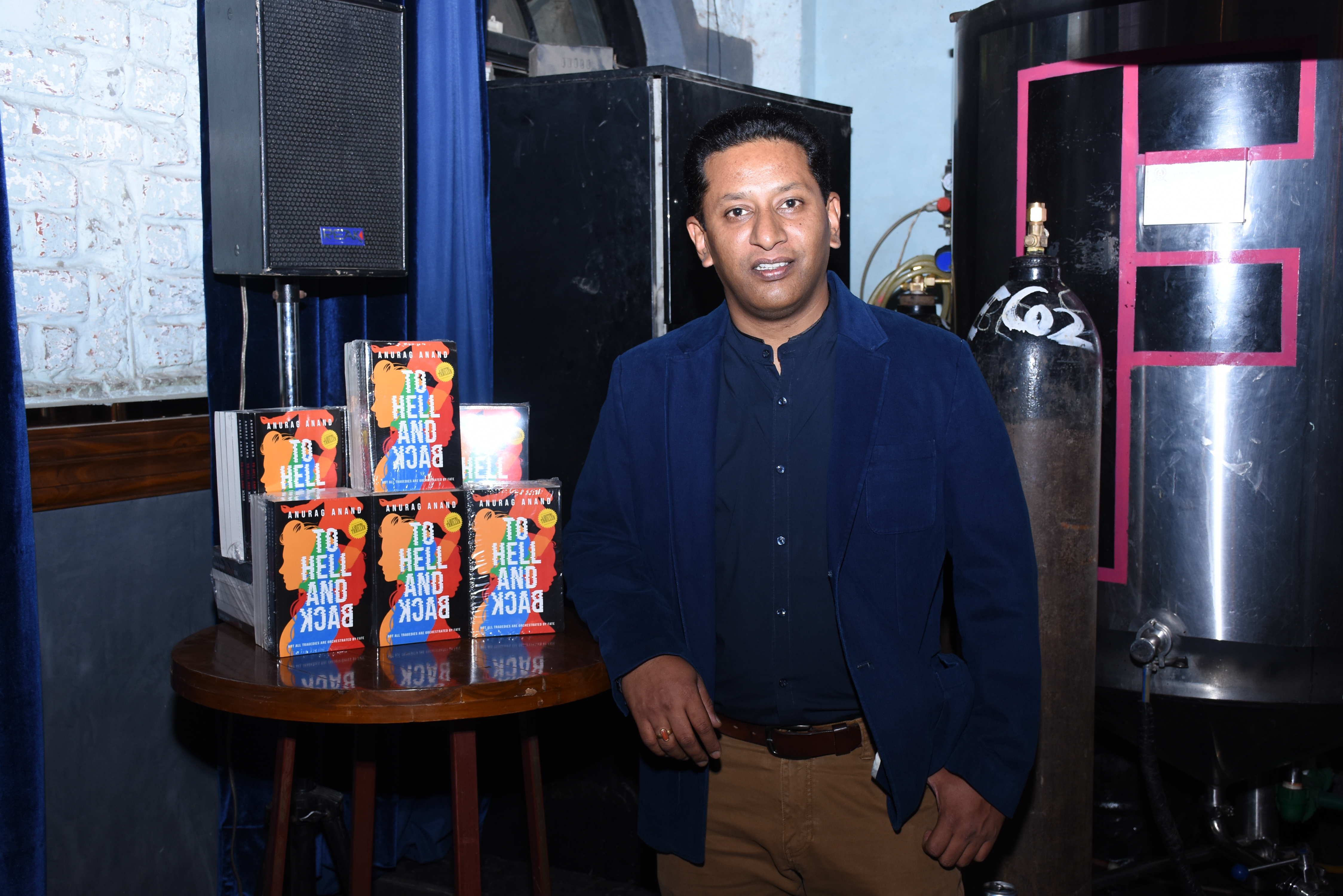 Q. So, are you a fan of crime thrillers yourself? Who is your favourite crime writer? 
Anurag: I am a fan of the written word in general. I have always been a voracious reader, and you will always find a couple of half-read books on my bedside. Of course, crime thrillers hold a special place in my list of reads. My favourite crime writers would be Keigo Higashino and Dan Brown. Higashino because of the suspense he weaves into his stories, and Dan Brown for his thorough research and the thought provoking nature of his writing. His book, Inferno, perhaps did more to bring the dire nature of the population problem to the fore than many of the research papers on the subject.
Among Indian authors, I have loved some of Ravi Subramanian and Upendra Namburi's works.
Q. What do you think are the basic tenets of writing a crime thriller? 
Anurag: The most crucial aspect of writing a good crime thriller is the structure of the story. In this genre, there is a need to reveal just enough so as to set the readers guessing, but not a word more. And the perfection with which an author is able to deliver this, determines the degree of success that her/his work achieves.
"The most crucial aspect of writing a good crime thriller is the structure of the story."
Another challenge is to create a natural fit for the climax with the rest of the story. I have read books where beautifully crafted plots have fizzled out in the wake of weak culminations. An end that is too convoluted, or contrastingly simplistic and convenient takes away the soul of the story. It is imperative, therefore, that a crime author spends enough time to finetune the part where the seemingly disparate pieces of the story eventually come together.
Q. You have been a prolific writer and released books regularly. How have you seen the Indian publishing industry evolve?
Anurag: The evolution of Indian publishing industry over the past decade or so is nothing short of a case study. Especially when it comes to English writing.
When I started my writing career, there were a handful of publishers who were willing to consider manuscripts by Indian authors. The market was largely driven by international authors and a few Indian names whose English was way too literary for an average Indian reader's taste.
And then Chetan Bhagat happened. No matter what his detractors have to say, Chetan's role in the explosion that the publishing industry witnessed cannot be negated. His works gave publishers the commercial confidence to back homegrown authors, who in turn delivered volumes through their quick and easy reads. Stars were born overnight. The business opportunity was for all to see, and new publication houses sprung up to seize it. All in all, the few years that followed were the golden period for English writing in India.
One drawback of this free-for-all situation was that the quality of books being published was severely compromised. Readers were lapping up any and everything that came their way, a situation that was hardly tenable. Something had to give, and it eventually did. A phase of correction set in with readers demanding better quality of writing (and editing) and publishers clamouring to meet their needs.
Over the past few years we have witnessed the closure of several fly-by-night publishers, and many authors who had tasted success in the past are struggling to find their regular readers. I suspect that this phase is here to stay for a while at least. At least until the industry finds a comfortable and viable operating space for itself.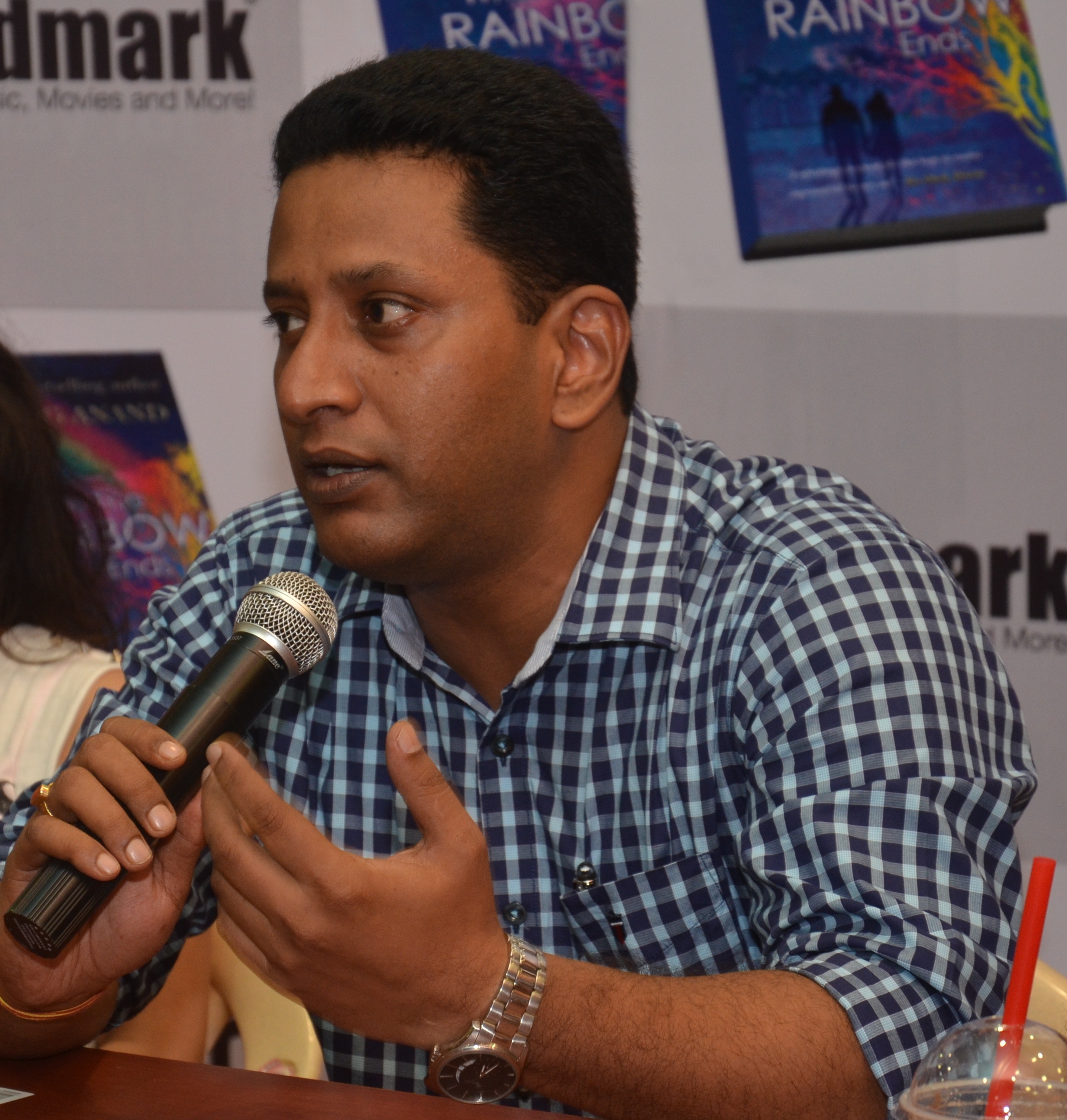 Q. Has the Indian reader changed as well? How do you see your fans reacting to your old vs. new books?
Anurag: Like I mentioned, the Indian reader of today is far more demanding than he ever was. And he doesn't mince his words while giving his feedback on anything that he has spent time on.
This augurs well for authors who are open to feedback and are looking to improve with each subsequent release. I believe I have managed to keep up with the expectations of my readers thus far, and I am thankful to them for their sustained love and for keeping me on my toes through their frank and candid reviews.
Q. Let's have a Rapid Fire with you!
Favourite Author – Franz Kafka
One book that you can read any number of times – Atlas Shrugged, Ayn Rand
One author experience that you can never forget – My daughter studies in a primary school in Pennsylvania, USA. Her class teacher had invited me to speak to the children about creative writing and asked my daughter to introduce me to her class. "This is my father and he is an author. He writes real books," she said. The pride I heard in her voice that day remains the greatest reward for my writing that has ever come my way.
Your highest high in writing career – When I got a call from a renowned Bollywood director, expressing interest in procuring the film rights for one of my books.
Your lowest low in writing career – I have had a reasonably rewarding writing career with no 'lows' that I can instantly recall. I pray that I don't get to experience one either.
One thing you hate about being an author – The misconception it breeds about the number of zeros your royalty cheques bear.
One word for an author – publisher relationship – Partnership.
Q. What can we expect from you next?
Anurag: Another thriller for sure, and sooner than you think. At this point I wouldn't wish to reveal much, but I can't wait for my next one to hit the stands and to see how readers react to it.
Q. Any advice that you have for budding authors?
Anurag: The first question that most aspiring authors I meet have to ask is that how easy or difficult it is to find a publisher for their work. And this, when many of them haven't even started working on their manuscripts by then. An author's primary job is to write, and my advice for budding authors would be to spend as much time on shaping their manuscript as they possibly can. No one can stop a great story from being told, and an average story, even in the form of a published book, is nothing but a waste of paper.
Thank you for your time, Anurag. It was a pleasure talking to you. Wish you immense success with this book and we look forward to the next one.
---
To read my review of To Hell and Back, click here.
To pick up your copy of To Hell and Back, published by Readomania, click here.