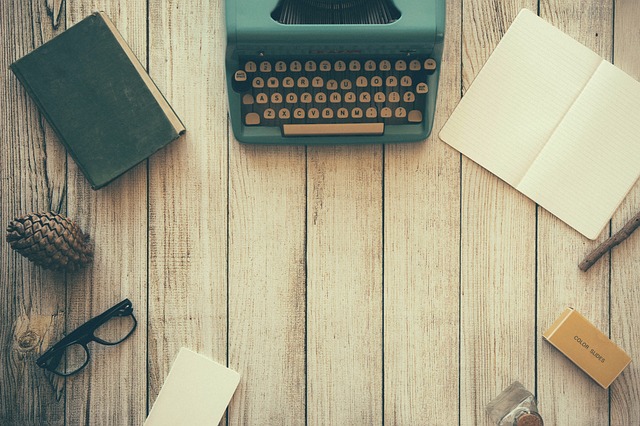 15 Sep

The Art of Blogging

I have been blogging for almost 2 years now, and let me state at the very outset that I am no expert.
Want to learn from an expert instead? Read How To Be A Successful Blogger: 6 Best Tips by Aditi Mathur.
These are a few tips I've discovered over the past two years and, while I am no expert, and still learning, I would love to share these with you.
There is also a Blogging Webinar being organised by Sheroes.in.
Be sure to check it out if you are new to blogging. 
Blogging is exactly like real life. It's a moral science lesson, only delivered practically.
The moral science lesson is 'Do unto others as you want others to do unto you.' In blogging parlance, this means visit other blogs, read, comment meaningfully, and share them using any media (Reblog, Facebook, Twitter or on any blogging forum.)
Some of the rules to blogging are so basic that not knowing them is blasphemous. Not to sound arrogant or condescending, but I knew these rules within two months of my start a blog. Because I took the trouble to learn to blog the proper way and understand what it involves. Blogging isn't just opening a free account on WordPress, typing a few random words, publishing it, and then expecting magic to take over and catapult your blog to the first page of Google search results.
Blogging is an art, and like for any other skill, one needs to take out the time to learn the basics and that includes knowing the rules. Some of the most basic rules about using correct grammar, avoiding foul language, and knowing what to write are obvious. And if you don't know them already, or more importantly, follow them religiously, then God save you!
There are others which aren't as commonly known. Two of these are commenting etiquettes and sharing links. So often I see bloggers making mistakes on just these two aspects of blogging.
Make a difference through your comments
I don't mean drop a line that praises the post sky-high. Nope, two words saying 'Good post!' isn't a meaningful comment. Instead share what you liked about the post, or what impact it had on you. If the post is a personal memoir, did it bring the scene alive for you? Did it remind you of something – an similar experience, a long-forgotten memory perhaps? Or, did it make you laugh, think, cry? If it is a travel post, have you been to the same destination? Did you have a pleasant trip? If it is a opinion article, do you agree with the author's perspective? Did it reflect your own opinions?
For each post, there is something about it that you may like or dislike. Add to the discussion through a meaningful comment that contributes to the post. You're free to add an alternate point of view too! Just remember Point No. 2.
Keep it short.
Don't write a thesis. Express your opinion/feedback/point of view in a few lines. If you wish to say more, you have your own blog to do that. That's why you created a blogging account, after all!
Don't leave your blog link
When you visit someone's else blog, you are entering their space. And while you are welcome to comment, don't piggy-back on their readership and leave your links. Not only will someone like me delete them without a second thought, you would also have put them off and in the process lost a potential reader. (How else, will you promote your blog, you ask? Well, we'll get to that a little later.) For now, let's just agree that someone else's blog isn't the place for you to promote yourself.
Be Kind and generous
Be nice online, just as you would be in real life. Excess of emoticons is bad of course, but a smiley here and there is welcome, and in fact, appreciated. Being hidden behind a computer screen doesn't mean it is okay to vent hatred and yet I see it happening all the time. If something you see online does anger you, just click the close button. Or if you have to express, and share your opinion, do it with maturity and logical reasoning, without indulging in personal attacks directed at the author.
A lot of times I see bloggers put up a list of blogs they liked or visited in a certain time frame. Now, while promoting them is a great way to spread the word about a new blog you may have discovered, doing that in a mindless list, with no description of the blog or explanation of why you liked it, is of no benefit to anyone. A list of 100 blog links will not only put off your reader (Who has the time to go through them all?!) but also be percieved as a round-about way of shameless self-promotion much like leaving links in comments. (Every time you create a 'ping-back' or a 'back-link', it leaves a 'comment' on the host blog.)
How to promote your blog then, you ask? Firstly, to that I would say, 'Do you really have to'? In blogging, the 'do good, don't expect' mantra holds truer than it does for real life. In other words, when you read, comment, share others' blogs, you should do it selflessly, with the intention to promote other blogs, not yours. The basic idea is to not have the question 'But how will it benefit me?' in mind at all. If you follow the basic blogging etiquettes, others will too. And sooner or later, the good deed you're doing will come back to you.
If someone is interested in visiting your blog, all they need to do is click on your profile image next to the comment. (On WordPress, it's a 'Gravatar' that contains a link to your blog. I am not sure about other platforms.)
Second, there are other less intrusive ways to do it, like linky parties and social media. There are even specific groups on Facebook and independent forums just for sharing blog links.
Indiblogger and Blogchatter are two prominent names. In fact, Blogchatter is a veritable mine of information on blogging, and social media management.
Just like you would do your bit, leave it to others to do theirs. You don't need to hound people or spam Facebook or Whatsapp groups (unless specified that blog links are welcome) or ask people to share, comment, follow. They'll do it anyway if they like what they read. So instead of focusing on promoting, what you do need to focus on is the quality of your content.
Make sure that your content is such that it not only draws readers but also resonates with them such that it forces them to share it of their own will.
And soon, your blog will find itself on page one of Google search results.
The above tips aren't enough on the topic of Blogging and Commenting Etiquettes. There are online courses conducted by WordPress which are very helpful in understanding how the world of blogging works. In fact, I am currently in the middle of one such course, which I am doing for the third time! Do check them out here.
---
Do you have any such tips or advice? Do share them with me, using the comment box below.
---
I want to take my Alexa Rank to the next level with My Friend Alexa.