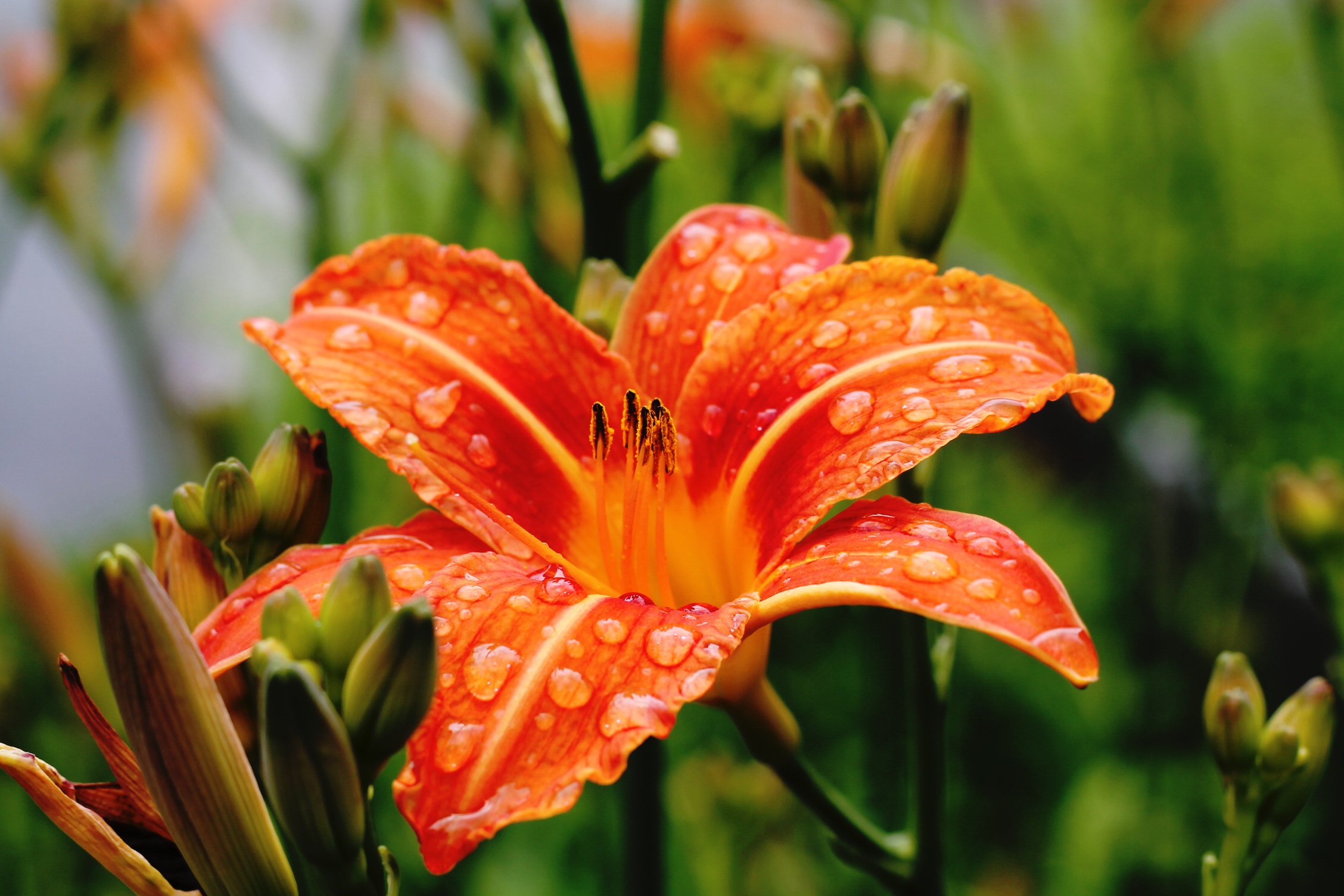 12 Apr

Story Continuation Challenge Prompt 6

It's heartening to see the creativity and stories you spin from just one random sentence.

Last week's prompt couldn't have been easy. It was as random as can be and yet, some of the most interesting stories came out of it. Even the additional challenge doesn't seem to anything more than an interesting angle for you to work on.

Ankita's story gave me goose bumps and Mandi's story was a fictional take but seemed so personal and real.

My personal favourite was the one written by Sonali. It was emotional and heart-touching. I also liked Sandra's story a lot. It was different and vivid.

The best part was all stories were so good that all had an equal number of likes. There wasn't any one story with maximum likes.

To read them all, head to the comments section of the previous week's challenge.

Over to this week's prompt –
The old man stared at the droopy white lilies.
Challenge Rules –
Please complete the story in a maximum of 3 sentences (the first line is the prompt, so you have the freedom to write either 1 or 2 lines more.)
Stories need to be shared in the comments section of that prompt's post so that everybody can read them at one place.
If you feel inspired to write a longer story, please feel free to write it on your own blog with a ping-back to the respective prompt.
If a comment or story written by another blogger inspires you to write one of your own, please remember to thank them.
Creativity rules. The story could be told in a rhyming poem, free verse or prose. It could be funny, dark, thought-provoking or even a true incident retold creatively.
The Challenge will run from Tuesday to Sunday.
Most creative stories shall get a special mention in next week's challenge.
The main purpose of this challenge is to have fun and learn. Those who are able to mentor and help others grow in their writing; you are encouraged to do so. All constructive feedback should be communicated in a kind and helpful manner AND received in a welcoming manner.
Please do read other stories and visit their blogs or give them feedback here. Each one of us is here to showcase our writing to others. Give first what you want in return.
If you are interested in participating in the challenge, please follow the blog to receive the prompts via email.
Prompt 6 Rules –
(You're already following this rule, far better than I can imagine.) As before,  remember to go off the beaten track. Think out-of-the-box.
The flowers have to trigger off memories of something – could be the memory of one single incident or a person.  It could be reminiscent of an idea or an object even.
This prompt is open till Sunday , April 17th, 2016. Please remember to submit your stories in the comments before then.
My story is (Should I even be attempting this? 😀 You seem to beat me hollow) –
The old man stared at the droopy white lilies.
They brought back vivid memories of a romance from a bygone era. He had no inclination to replace them, now that his wife of 60 years was no more.

Go on, write your own story with the above prompt.
Look forward to being blown away with your stories, yet again!