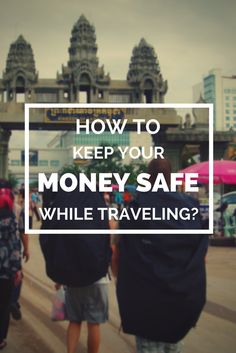 13 Dec

Travel Tip of the Week

While travelling, do not keep all your money and valuable in the same place. Instead keep smaller amounts and stash them in multiple locations. Keep some in well hidden in your luggage, some in a secret pocket in your handbag, some in your wallet and some on your person (alongwith your passport and important travel documents).

The logic behind this is that even if you misplace some of your luggage, the loss of money and valuables would be minimized and you would still have the balance money safe.