21 Apr

Stories of Sikkim Part III

We had plans to visit the beautiful Tsomgo Lake and Nathula Pass, Indo-China border on Day 2, which was scrapped due to incessant rains in Gangtok and fresh snowfall in the higher region. No amount of wailing and bawling made Nature change its mind.

Our driver then suggested a trip to South Sikkim which was 3.5 hours drive one way. The roads were narrow and the attractions were very high up in the mountains.

I was pretty pissed off with the weather Gods initially, but the breath-taking views on the way cheered me up. With steep slopes, winding roads, and lush greenery all around, I couldn't stay immune to the charms of Nature for long. Add to that lilting Sikkimese music being played with a few Hindi songs from 70's thrown in for good measure.

We visited the famed Temi Tea Gardens (entry inside the estate is prohibited), the only tea estate in Sikkim, and religious places like Sai Baba Mandir and Guru Padmasambabha statue high up in the mountains.

Further ahead of the Temi Tea Gardens, are a few eateries. We skipped the two commercial looking restaurant-cum-retail outlets and headed to a local tea stall. It seemed to be run by a poor family and had just one rickety cot as the dining area. There were no chairs and 5 people standing in that room made it look crowded.

We sampled some of the tea they offered and found it to be just as aromatic and exotic as the middle-aged lady behind the make-shift counter had promised. The tea estate manager from 30 years ago (read my father) reared his head and the humble and gentle lady answered all his queries patiently. At the end of the conversation, my dad's wallet was lighter and our handbags heavier.

The next leg of the journey was arduous as the roads were bad, dangerously narrow and showed evidence of landslides. Make sure you carry water and some chewies to battle car sickness .

Built atop a hill, Guru Padmasambabha statue is located at 7000 feet and with a height of 118 feet, it is the world's largest such statue of the renowned saint.
We were lucky to observe a prayer service in progress, and while watching them chant their mantras, a strange calmness overcame me. I felt at peace and disconnected with everything outside that hall. All random thoughts evaporated and I concentrated on vibrations that were being generated through their musical gongs.
After experiencing such an intense moment, I refrained from taking any pictures of this place.

These are a few of the monuments which are no short of being a specimen of an architectural marvel. Another such attraction is the exquisitely beautiful Siddhesvara Dham, with an 87 feet tall, gigantic statue of Lord Shiva with its 12 'jyotirlingas'. Within the same complex is the Char Dham – a real life replica of the four Hindu pilgrimage sites, namely Badrinath in the North, Dwarka in West, Rameshwaram in South and Jagannath in East. The replicas are as beautiful and regal as the original temples and offer the devotees the opportunity to embark on this pilgrimage journey to the  famed temples without actually having to undertake the arduous journey of travelling in four different directions. Each of  the temples follow their respective rituals and celebrate the festivals of their respective regions.

Both these places can be visited by kids and elderly alike, as they have provisions for battery operated carts to ferry the tourists from the entrance to the main shrine.





Sikkim has a very strong influence of Buddhist culture and this is reflected in the people's way of talking, their beliefs and their attitudes. Almost every house had a Buddhist flag, to indicate their allegiance. Each colour of the flag has its own significance, as our driver explained. One each of these flags, the Buddhist prayers are etched along with the names of deceased ancestors.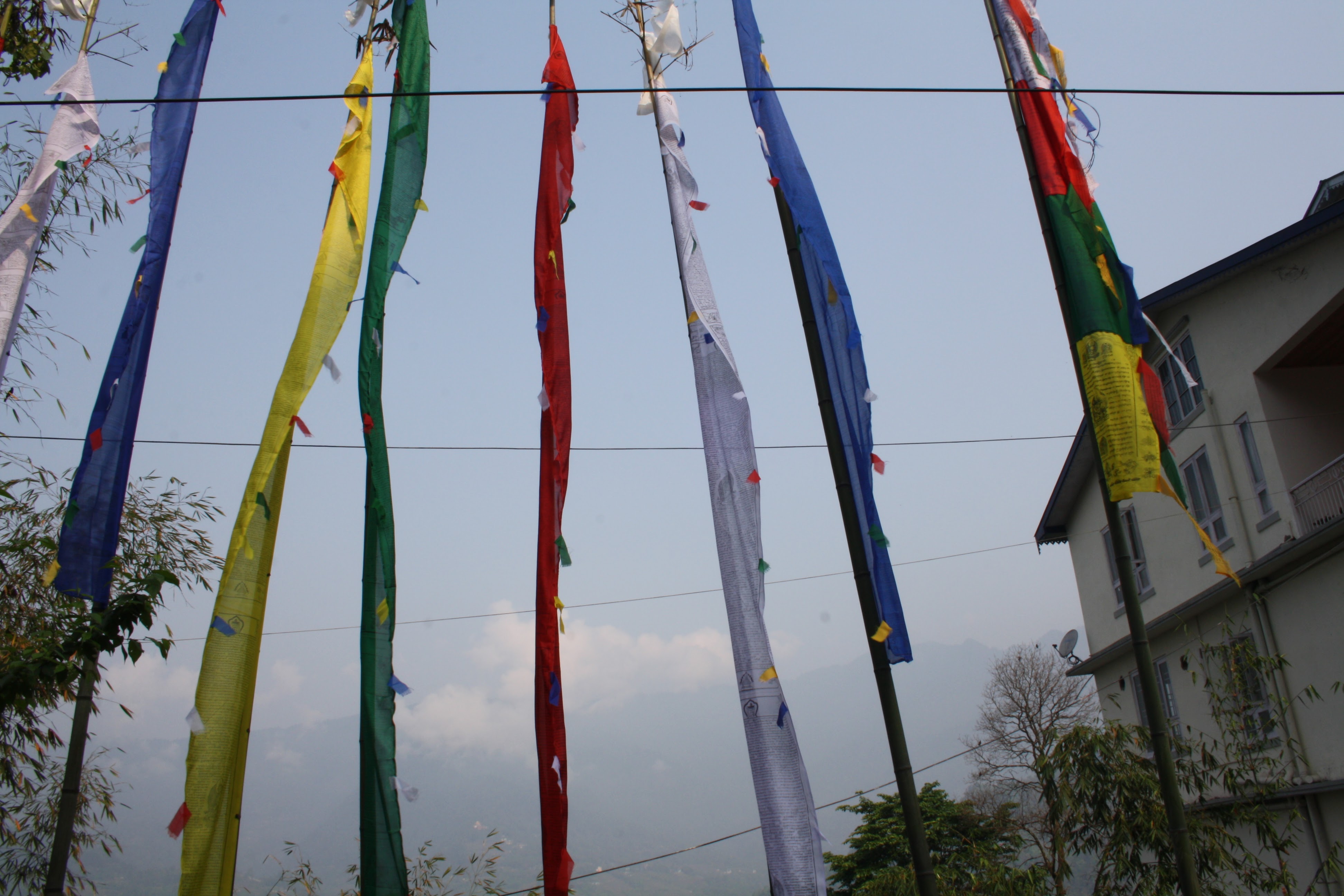 I learnt more about Buddhism in these 2 days than I ever would have otherwise. On a recent visit, my uncle had been gushing about Lord Buddha and his teachings. It is now that I truly understand his sentiments. On his recommendation, I had ordered a particular book on Buddhism and now I look forward to it even more.
The secularism and peaceful existence of different religions is to be seen to be believed.
Churches at every corner, temples and monasteries as the most visited sites, and yet not once did I notice any religious activity being organised in public view, which otherwise is a common site in India.
This trip was enlightening in more ways than I had expected, and I bring back with me some cherished memories from a trip which I now truly wish could have been longer.
Have you ever travelled to a place that affected you so deeply? Please share your thoughts and experiences via the comment box below.
---
Check out my reviews of all the above places on Tripadvisor.