31 Oct

One Year …

One Year!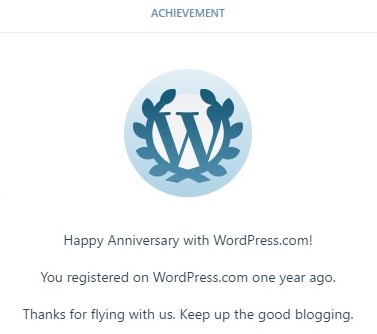 One year of leaving what I considered my second home (hotel industry). One year of being unemployed. One year of being penniless. One year of an impromptu decision that I hadn't given as much as a second's thought to. It could have been the worst decision I'd ever taken. But instead, thankfully, it turned out to be the best thing that I'd ever done.
Not only have I never been this content and at peace but it's because  of this decision that that I've found my calling. Not only did it made me discover new things I didn't know about myself but I also re-discovered myself, one who had been long lost – one who was childish and carefree. I reconnected with old friends who I'd lost touch with while chasing monthly targets and closing deals and made new ones who have now become an integral part of my life.
It marks not just one year of blogging but also one year of a new career, new friends, a new purpose in life – in fact, a whole new life!
The year was full of its own set of disappointments and failures, which unlike before, I took as an integral part of my journey and learning, and moved further with renewed zeal. I've had small and big successes which have pushed me to do better.  Some dreams have come true, others haven't. But it's been one hell of a journey so far.
It's been a rewarding journey. Thank you for being part of this journey. It's because of you that Wandering Soul has come a long way. That I have come a long way.
I do hope the lucky innings continue next year too.
---
What has your blogging journey been like? Do share your failures and successes via the comment box below. Would love to be a part of your journey just as you have been a part of mine. 🙂