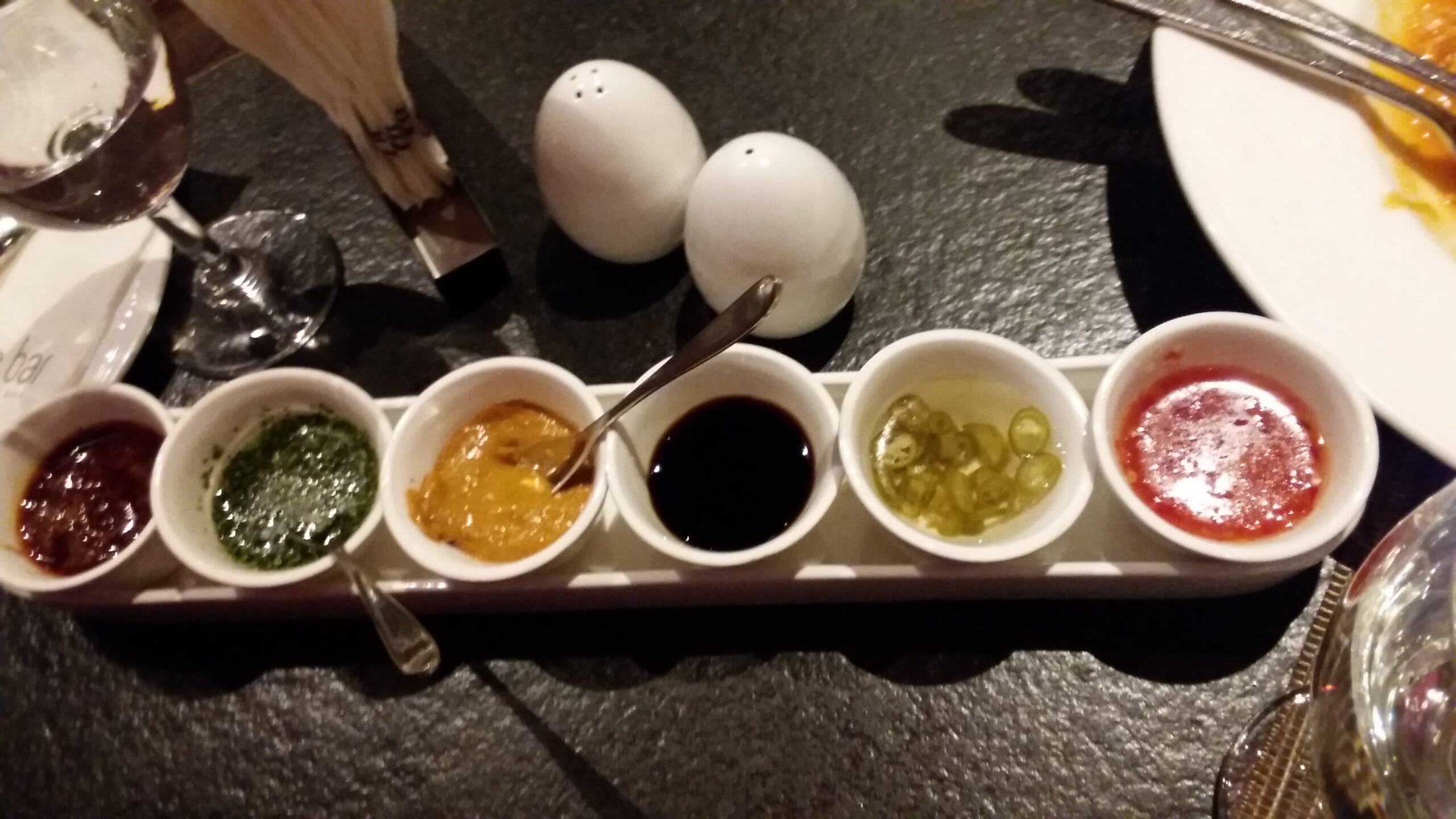 07 Jan

Sauce Bowls

This photograph was taken on a recent trip to Chandigarh.

My mom and I, after a hectic day of sight-seeing and shopping, sat down at an oriental restaurant, for an early dinner.

We had stared at the small, rectangular try when the server had placed it in front of us. The variety of sauces and condiments in the circular bowls amused us. Some of them were obvious to identify but the ones which were a little more difficult had us tasting spoonfuls of the sauce, trying to figure out the ingredients. The food was amazing as was the service. It was a fun and memorable dinner, and this picture brings back vivid memories of the meal that both of us enjoyed.